The Honourable the Chief Justice Sundaresh Menon has appointed Justice Woo Bih Li (吴必理法官) as President of the Appellate Division with effect from 1 Nov 2022. Justice Woo is the second President of the Appellate Division, and he succeeds Justice Belinda Ang Saw Ean, who has been elevated to Judge of the Court of Appeal with effect from 1 Nov 2022.
2 Chief Justice Menon has appointed Justice Philip Jeyaretnam (菲立·惹耶勒南法官) as President of the Singapore International Commercial Court (SICC) with effect from 2 Jan 2023. He takes over the reins from Justice Quentin Loh, who was the first President of the SICC. Justice Loh has been appointed Senior Judge of the Supreme Court with effect from 2 Jan 2023. Please refer to the biographies of the Judges in ANNEX A.

3 Justice Andrew Phang Boon Leong (潘文龙法官) will retire as Justice of the Court of Appeal with effect from 15 Dec 2022 after 17 years of distinguished service in the Judiciary. Justice Phang has been appointed as Senior Judge of the Supreme Court for the period 2 Jan 2023 to 4 Jan 2024.
4 To mark Justice Phang's retirement, the Chief Justice has decided to convene a valedictory reference on 28 Nov 2022. A valedictory reference is a formal sitting of the full Supreme Court Bench to mark significant events and pay tribute to distinguished members of the Bench. It was first held in 1990 for retiring Chief Justice Wee Chong Jin. The honour was also bestowed on Justice Chao Hick Tin when he retired as Justice of the Court of Appeal in 2017.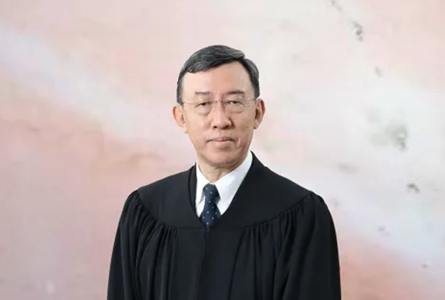 Justice Andrew Phang Boon Leong
Justice Woo Bih Li
Justice Woo Bih Li was appointed Judicial Commissioner in 2000 and subsequently a High Court Judge in 2003. He has been hearing cases in the Court of Appeal from time to time since February 2019 and was appointed Judge of the Appellate Division in 2021.
Justice Woo received his Bachelor of Laws from the University of Singapore (renamed as National University of Singapore in 1980) in 1977 before being admitted locally as an advocate and solicitor in 1978.
As a Judge, he heard and dealt with cases in a range of areas including Finance, Securities, Banking, Complex Commercial Disputes, Employment, Tort Claims, Public Law and Judicial Review, and Criminal Trials.
Justice Woo started his practice in 1980 with the law firm of M/s Allen & Gledhill where he became a partner. In October 1992, he set up the law firm of M/s Bih Li & Lee. He was appointed Senior Counsel in 1997.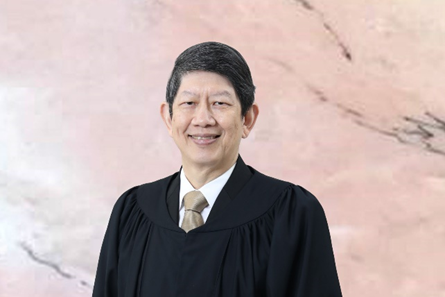 Justice Woo Bih Li
Justice Philip Jeyaretnam

Justice Philip Jeyaretnam was appointed Judicial Commissioner of the Supreme Court on 4 January 2021 and High Court Judge on 1 November 2021. His focus on the Bench has been in complex commercial cases, arbitration law, building and construction, company, and trust law. He is also a member of the Judicial Service Commission, and the Presidential Council for Minority Rights. In June 2022, he was appointed by the Chief Justice as the co-chair of the Commercial Practice Panel of the Supreme Court, to develop best practices for the management of commercial cases.
Justice Jeyaretnam read Law at Cambridge and graduated with First Class Honours in 1986. He was called to the English Bar in 1987 and to the Singapore Bar in 1988 and was conferred the title of Senior Counsel in 2003 at the age of 38, one of the youngest lawyers to be appointed Senior Counsel. In 1988, he received the Airey Neave Award for research on the rule of law. In 1990, he was given a Fulbright Fellowship, which took him to the University of Iowa International Writers' Program and to Harvard Law School.
While in practice, he was widely recognised as an expert in commercial litigation, arbitration and construction law in all major legal publications. In 2020, the Law Society conferred on him the CC Tan Award. He was managing partner of Rodyk & Davidson LLP from 2011, and, following its combination with Dentons, ASEAN CEO.
He was the founding chairperson of the Society of Construction Law (Singapore), from 2002 to 2004, and served as the President of the Law Society during the years 2004 to 2007. From 2009 to 2020, he was a member of the Public Service Commission. A novelist and short story writer, he received the Young Artist of the Year Award for his literary work in 1993 and a SEA Write Award in 2003.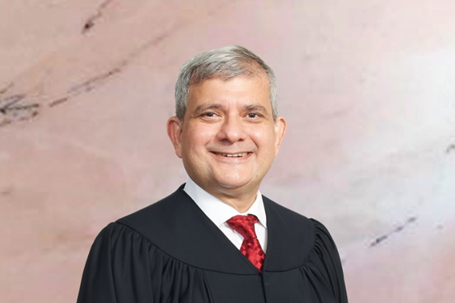 Justice Philip Jeyaretnam


26 SEP 2022
SUPREME COURT OF SINGAPORE